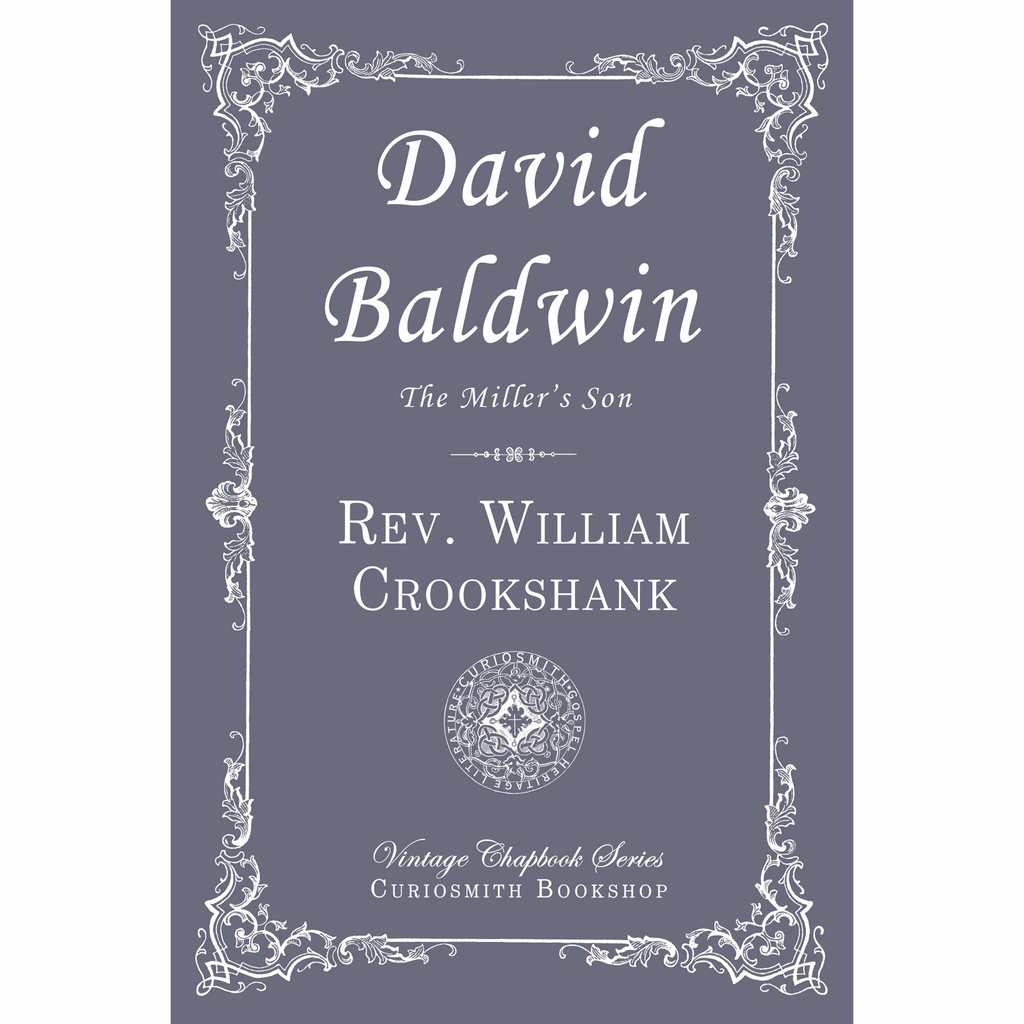 David Baldwin: The Miller's Son by William Crookshank
---
David Baldwin (1810–1833) was the son of a miller that lived on Long Island, New York. This account describes David as a student of the popular philosophies of the time. Rev. Crookshank entered into an ongoing conversation with him probing and exhorting him to turn to Jesus Christ for salvation. He experienced a remarkable death bed conversion with a complete turnaround from his former thinking.
Paperback 6X4, 48 pages, ISBN 9781941281994
REV. WILLIAM CROOKSHANK (1798–1854) was born in Salem, New York. He received his education at Union College and the Theological Seminary at New-Brunswick. He then became pastor of a Dutch Reformed Church on Long Island, New York from 1825 to 1835. He then moved to Newburgh, NY, to pastor a Reformed Dutch Church for a few years. He then fell victim to ill-health which limited his activities.
---
Share this Product