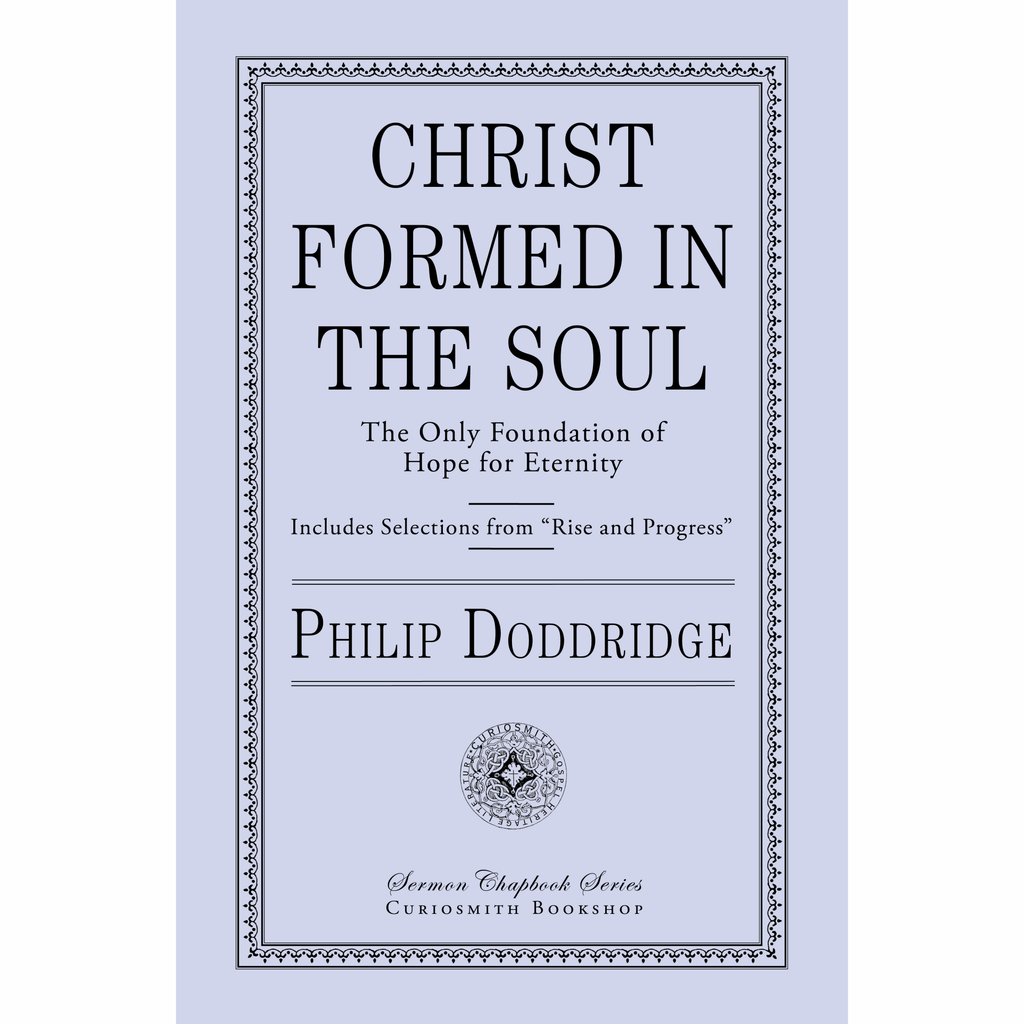 Christ Formed in the Soul: The Only Foundation of Hope for Eternity by Philip Doddridge
---
"Christ Formed in the Soul" is a sermon giving a description what constitutes true faith and a warning about falling into superficial belief. Also included are three selections from "Rise and Progress of the Soul": "Self-Dedication to God"–A prayer of consecration; "Do I Grow in Grace?"—Is God working to advance my faith? and "The Well Spent Day"–Tips on how to spend your day. Also "Family Worship,"–the importance of family devotions; which is extracted from a letter "A Plain and Serious Address to the Master of a Family" Northampton Dec. 20, 1749.
Paperback 8X5.25, 108 pages, ISBN 9781946145215
Philip Doddridge (1702–1751) was born in London, England. His parents taught him religion from a very early age, but they died in his youth. He attended a private school at St. Albans. He became a member of a non-conformist congregation at St. Albans pastored by Rev. Samuel Clark. Samuel Clark offered to take him under his care to study for the ministry. He finished his studies in 1722 and obtained a license to preach. His first pastorate was at Kibworth succeeding Dr. Jennings. In 1725, he moved to Market Harborough and in 1729 became the assistant pastor to Rev. Stone in Market Harborough.  He then accepted an invitation to pastor at Northampton in the winter of 1729.
---
Share this Product