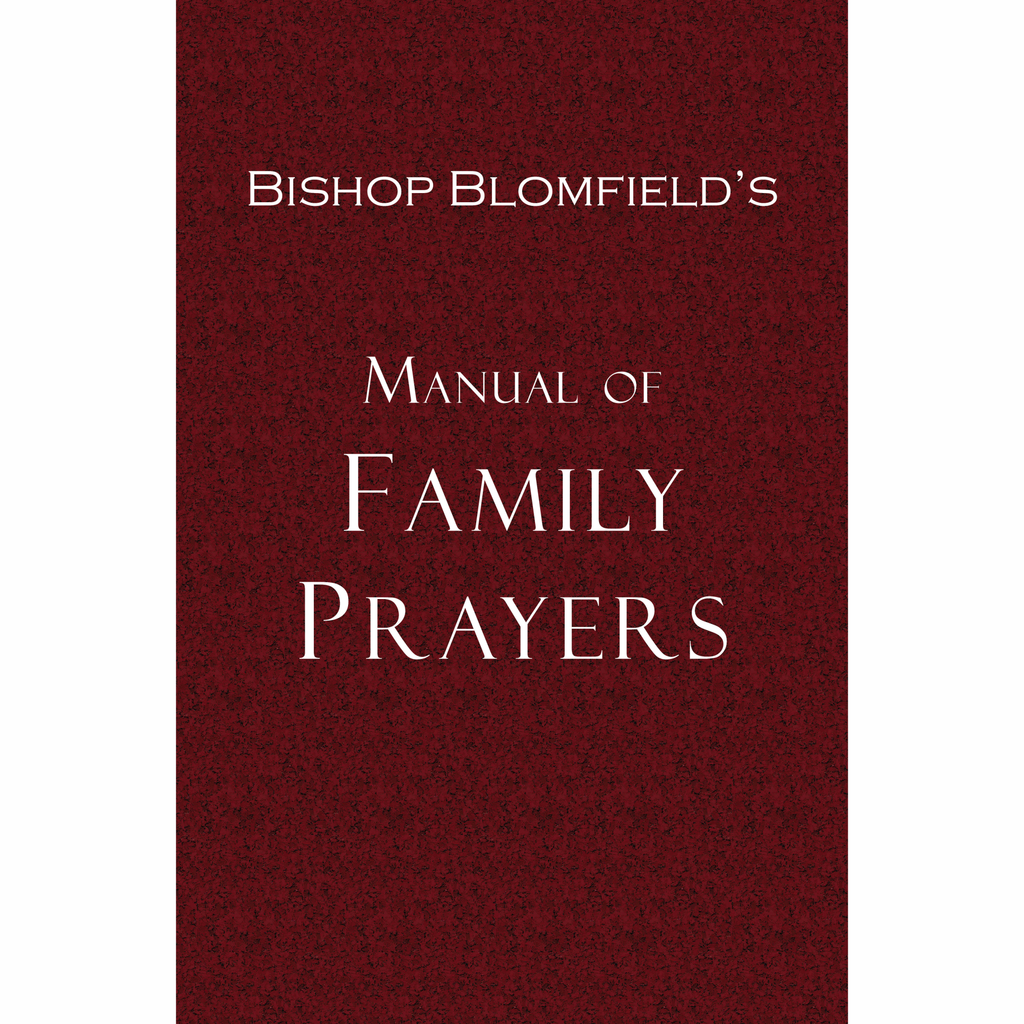 Bishop Blomfields' Manuel of Family Prayers
---
This is a collection of short family prayers that provide helpful assistance when words do not come easy. A morning prayer and an evening prayer is included for every day of the week, and also some occasional prayers. This devotional book was compiled by Bishop Charles James Blomfield and is the American version published by the Protestant Episcopal Tract Society, c. 1829.
Paperback, 62 pages. ISBN  9781935626176
CHARLES JAMES BLOMFIELD (1786–1857) was born at Bury St. Edmonds, England. He attended Trinity College in Cambridge. He was talented in Latin and Greek and translated many works. He was full of energy and a good debater advocating church reform. He was a bishop for 32 years.
---
Share this Product