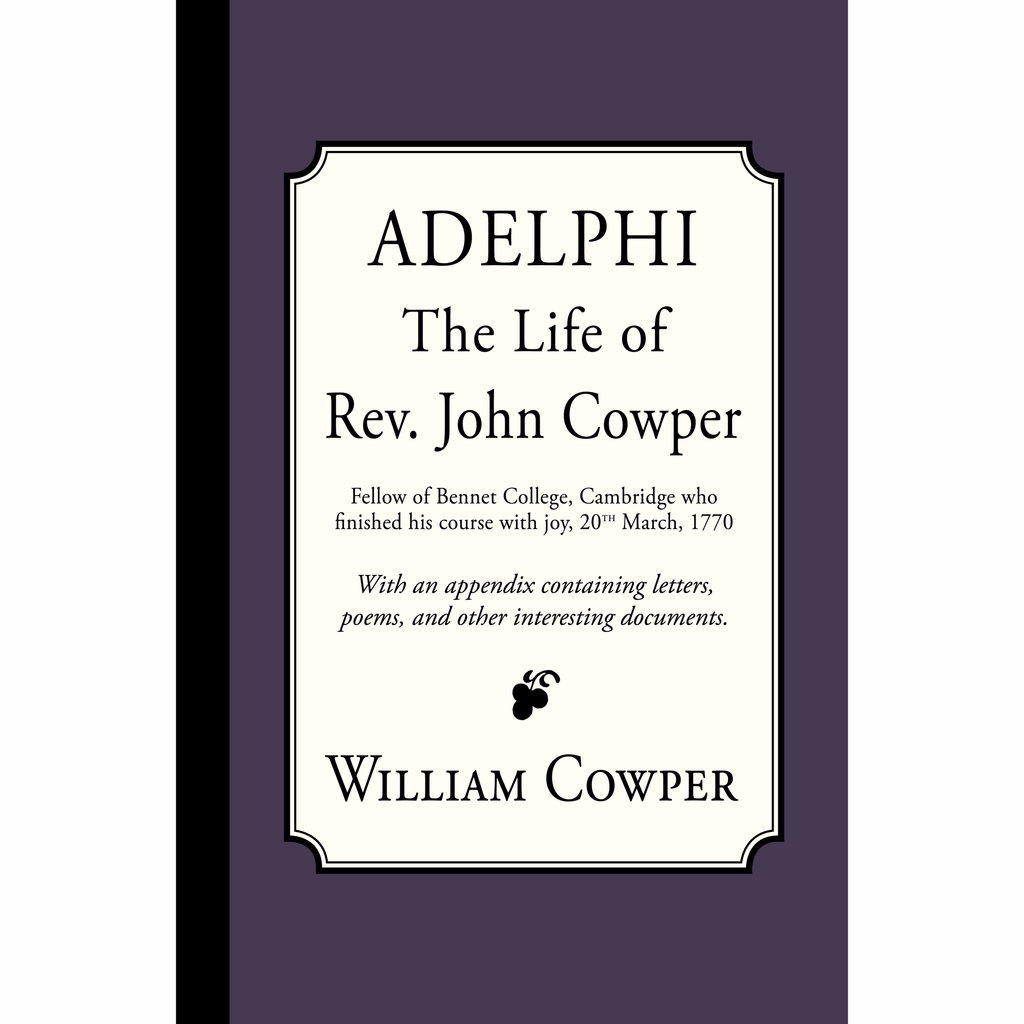 Adelphi: The Life of Rev. John Cowper by William Cowper
---
Adelphi or "siblings" is an account William Cowper wrote of the last days before his brother John's death. William and John discussed spiritual blindness, the school of affliction, and God's mercies. John was a scholar educated at Cambridge who spent ten years living an outward appearance of an ordained minister but was "dissatisfied with his own views of the gospel." About ten days before his death, he was touched by a heart knowledge of the Savior that gave him a firm and unshakable peace. This volume contains many letters from John Cowper which illustrate these events. Also included are some of his poetry.
Paperback 8X5.25, 106 pages, ISBN 9781946145208
Written by WILLIAM COWPER.
---
Share this Product
---
More from this collection