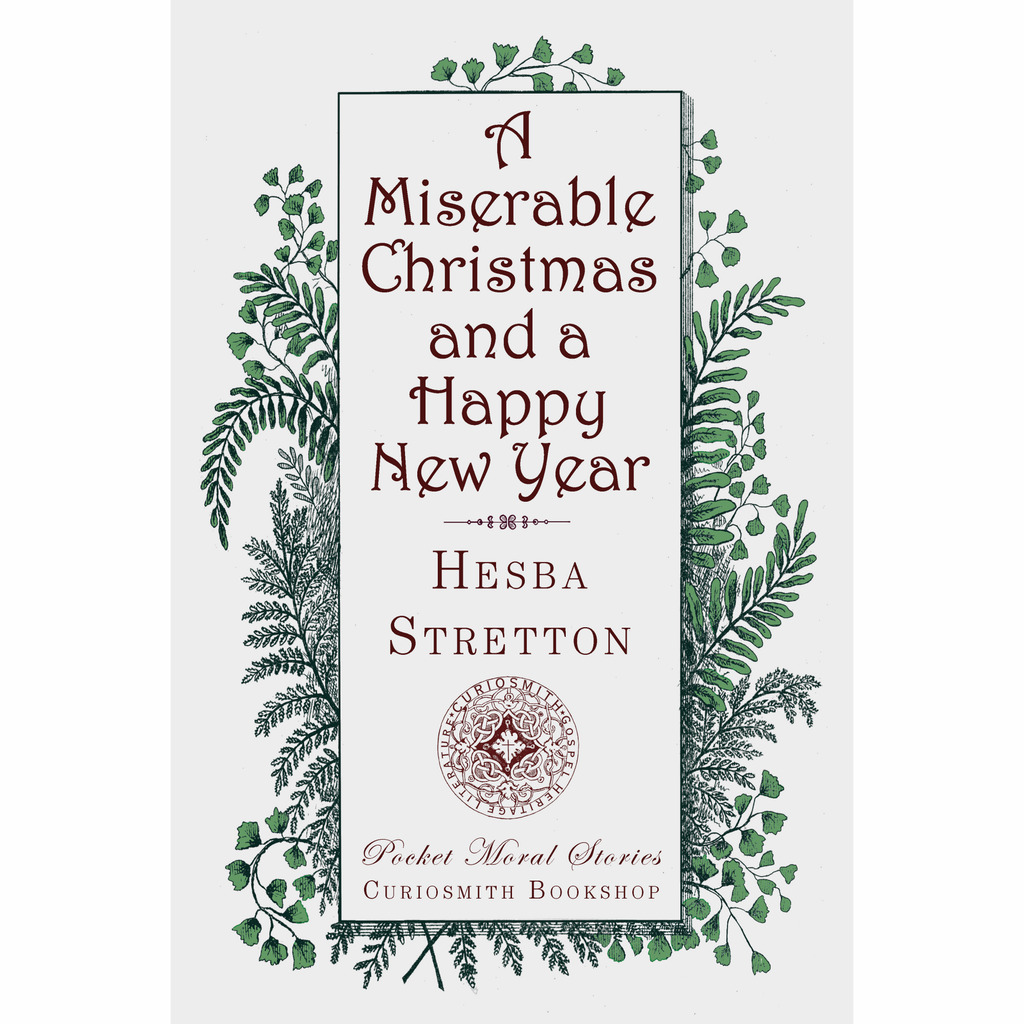 A Miserable Christmas and a Happy New Year by Hesba Stretton
---
Kate was a beautiful daughter who helped comfort her father's patients. When the doctors assistant, Dr. Carey, took an interest in her, he sent a letter of his feelings. Unfortunate events started immediately. Mrs. Duffy was shot and taken to Dr. Carey's Hospital and Kate and Philip barely talked. But the story was not over. Kate was learning that in order to bear her own burden well, it was necessary to share that of another. Another moral principle is the forgiveness of serious sin.
Paperback 4X6, 3 illustrations, 86 pages. ISBN 9781941281253; Pocket Moral Stories
SARAH SMITH (1832-1911) was born in Wellington, England.  She had the good fortune of being able to read books from her father's bookshop, a printer of evangelical literature. Her mother was a strong evangelical, but died when Sarah was young. In the March 19th, 1859 issue of Household Words, a publication conducted by Charles Dickens, she published her first short story called The Lucky Leg. It is an intriguing story about a man who wanted to marry a woman with a missing leg. It was more secular, but her talent was recognized. Hesba Stretton became her pen name, Stretton coming from the name of a neighboring village, and Hesba coming from the initials of her siblings. H (Hannah or some sources Harriett), E (Elizabeth), S (Sarah), B (Benjamin), and A (Annie).
---
Share this Product