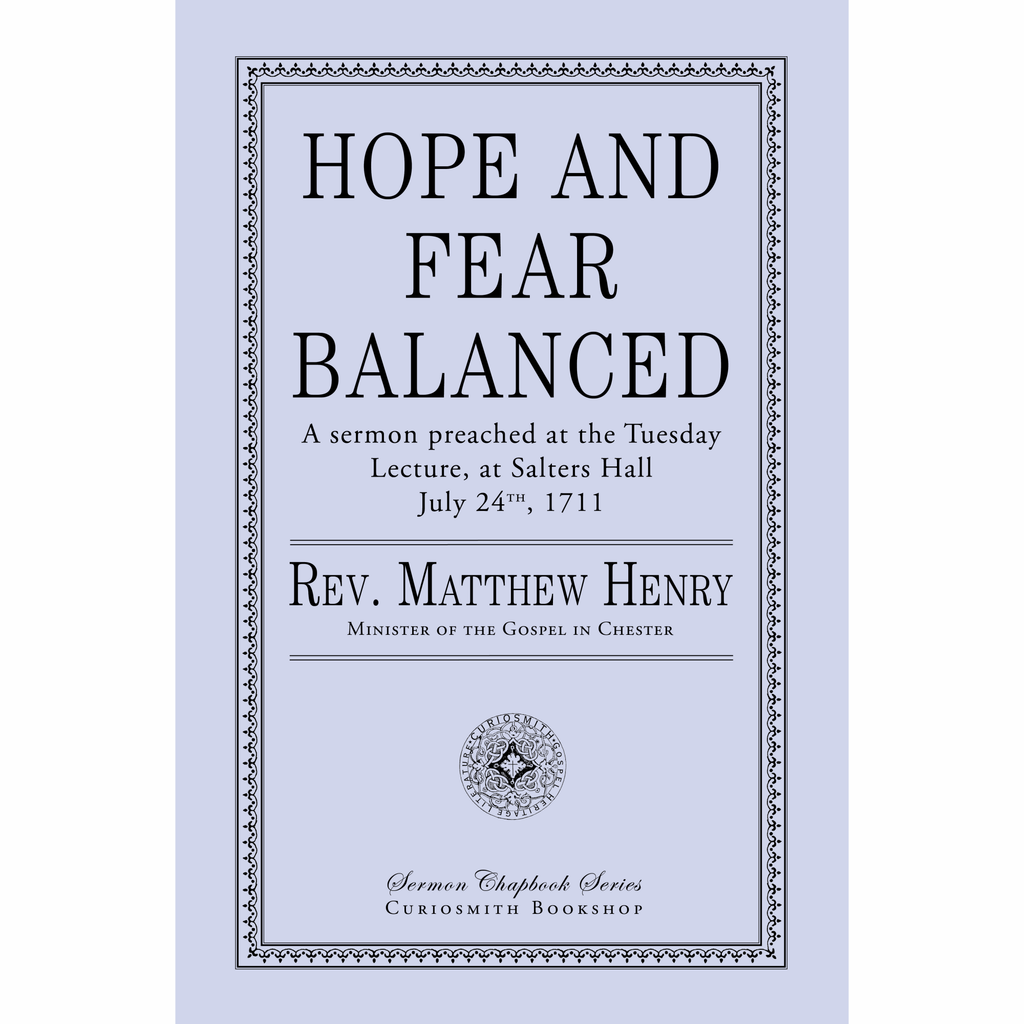 Hope and Fear Balanced by Matthew Henry
---
Matthew Henry exhorts his readers to balance the concepts of hope and fear, as in Psalm 147:11. Balance a dread of God with a humble delight in him; a trembling for sin balanced with a triumph in Christ; a vigilance of ourselves balanced with a thankful grace; a caution balanced with a confidence; a holy fear of coming short balanced with sense of grace to persevere. Also discussed are the pitfalls of prosperity and disappointment that throw off this balance.
Paperback 8X5.25, 62 pages, ISBN 9781946145154
Matthew Henry (1662-1714) was born at Broad Oak, Flintshire, Wales. His father Philip Henry was a nonconformist minister who was ejected by the Act of Uniformity in 1662, and took up residence at his wife's property in Broad Oak. Matthew was educated at home by his father, the academy of Thomas Doolittle two years, and at Gray's Inn for law studies. He was ordained in 1687 and began as pastor of a Presbyterian church in Chester and stayed for for 25 years. He married Katherine Hardware in 1687 (died in childbirth), then Mary Warurton in 1690. He moved to Hackney London in 1712 for two more years when he died of apoplexy. He is known for his popular commentary of the Bible.
---
Share this Product
---
More from this collection