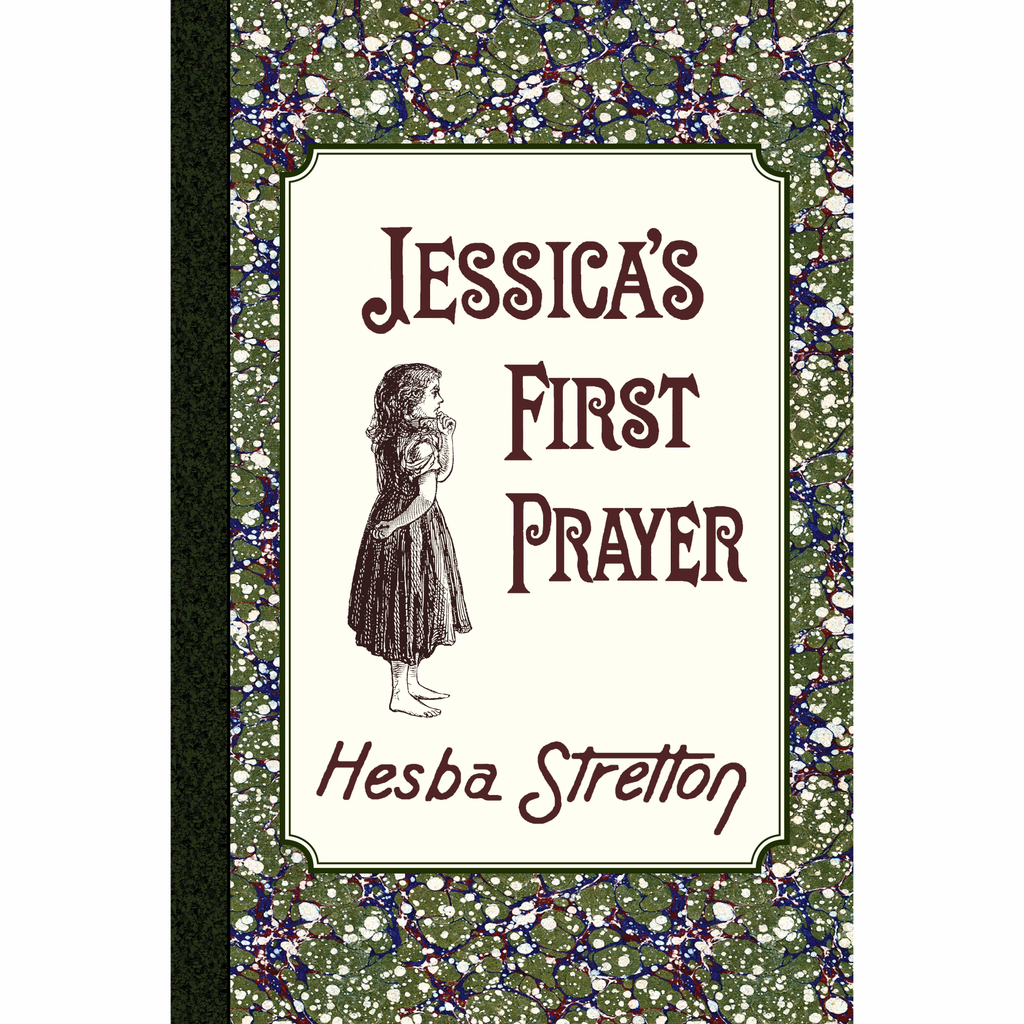 Jessica's First Prayer by Hesba Stretton
---
Jessica, an inquisitive barefoot girl, took an interest in the coffee stall run by Daniel. Following Daniel into a strange building she began an adventure that will change her life. Jessica knows little about God's love, but has an inquisitive mind showing that a person who seeks eventually finds God. This is one of Hesba Stretton's most popular tales, a touching story first published in 1867.
Paperback, 9 illustrations, 54 pages; ISBN  9780981750521; LCCN  2008939470
Hardcover, Jessica's First Prayer & Jessica's Mother, $12.95
SARAH SMITH (1832-1911) was born in Wellington, England.  She had the good fortune of being able to read books from her father's bookshop, a printer of evangelical literature. Her mother was a strong evangelical, but died when Sarah was young. In the March 19th, 1859 issue of Household Words, a publication conducted by Charles Dickens, she published her first short story called The Lucky Leg. It is an intriguing story about a man who wanted to marry a woman with a missing leg. It was more secular, but her talent was recognized. Hesba Stretton became her pen name, Stretton coming from the name of a neighboring village, and Hesba coming from the initials of her siblings. H (Hannah or some sources Harriett), E (Elizabeth), S (Sarah), B (Benjamin), and A (Annie).
---
Share this Product
---
More from this collection