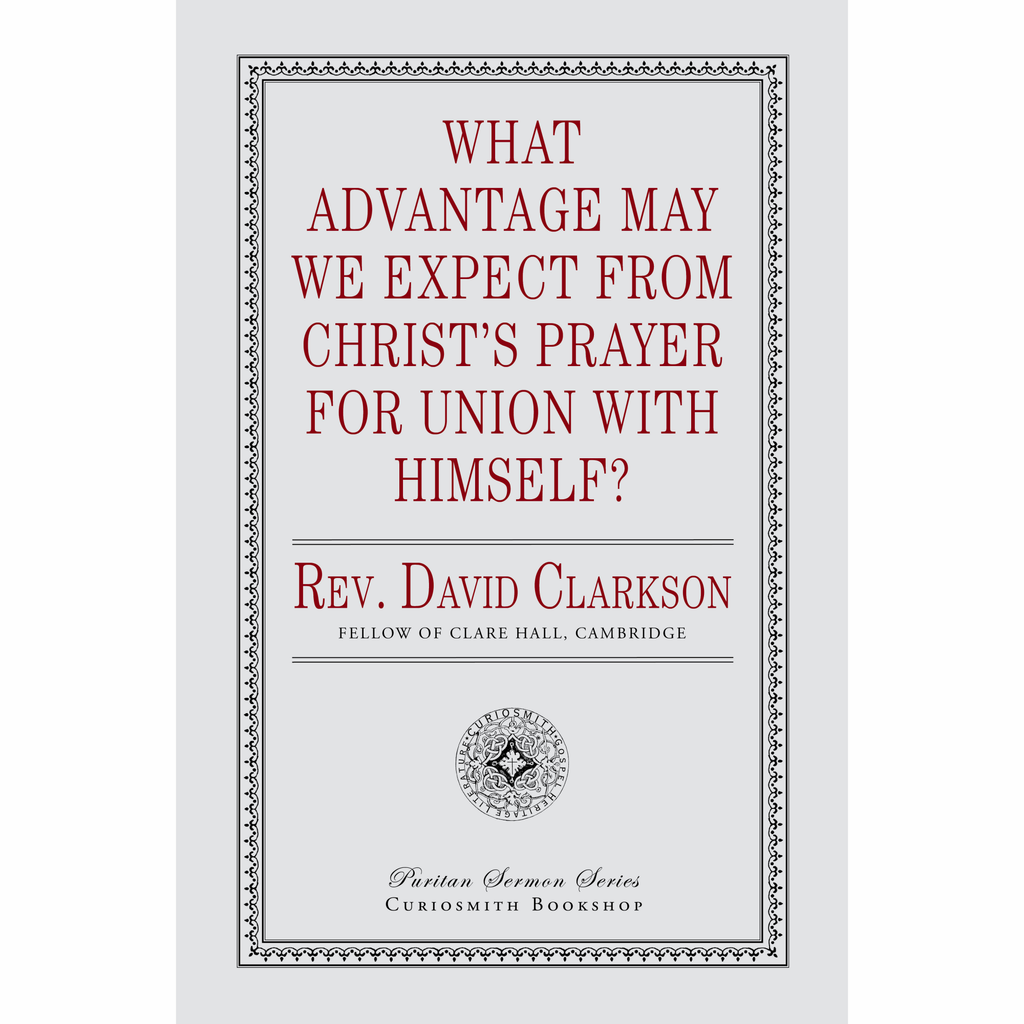 What Advantage May We Expect from Christ's Prayer for Union with Himself?
---
David Clarkson explains John 17:20–21: "They all may be one; as thou, Father, art in me, and I in thee, that they also may be one in us." He describes the specifics of the prayer: faith, holiness, perseverance, glory, and union. He also details the encouragement that is a result of this prayer. This puritan sermon is from the "Morning Exercise at Cripplegate" series. This edition includes an outline of the sermon and a biographical sketch of David Clarkson.
Paperback 8X5, 44 pages, ISBN 9781946145536
DAVID CLARKSON (1622–1686) was born in Yorkshire, England. He was educated at Trinity College, Cambridge, and afterwards appointed a fellow of Clare Hall, Cambridge. He married Elizabeth Holcroft in 1651 and Elizabeth Kendrick in 1664. He served as rector of Crayford, Kent; Mortlake, Surrey; and with John Owen in Leadenhall Street, London.
---
Share this Product
---
More from this collection