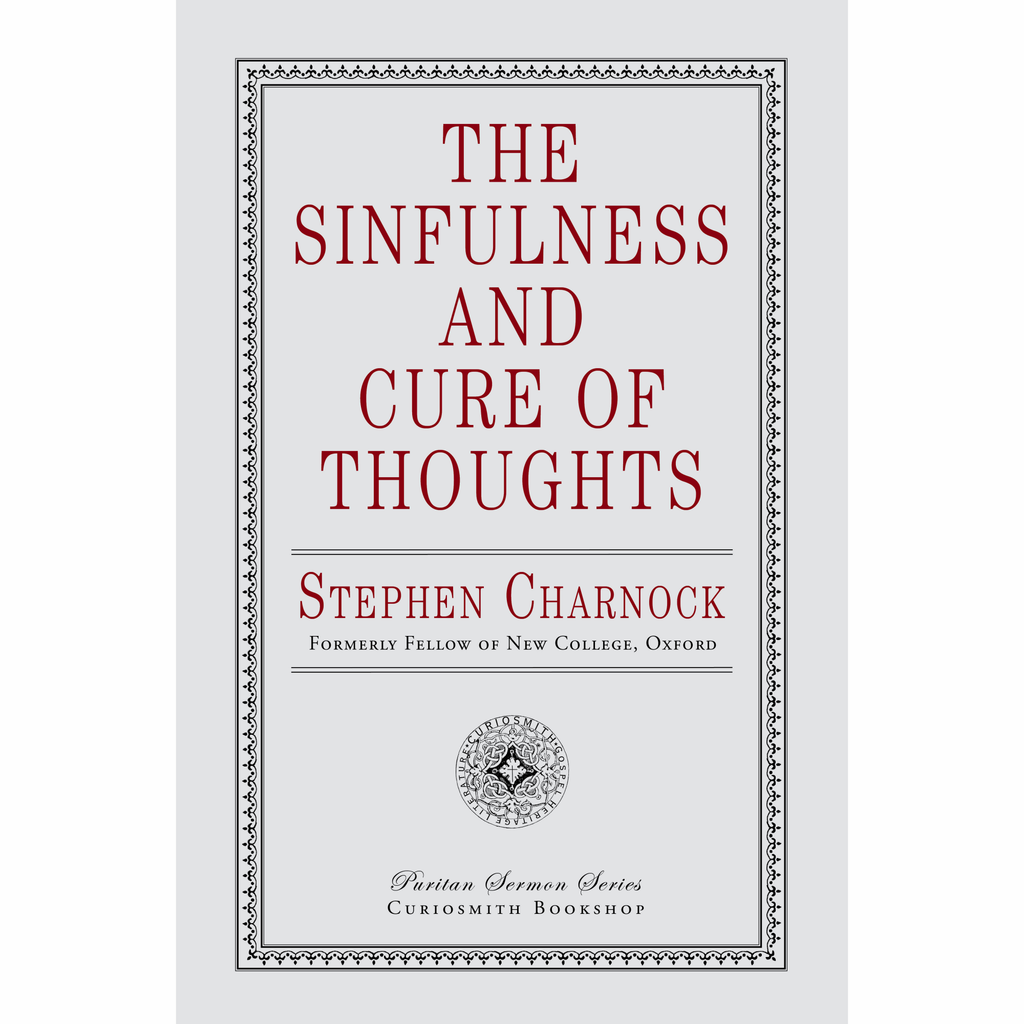 The Sinfulness and Cure of Thoughts by Stephen Charnock
---
Puritan Stephen Charnock speaks on Genesis 6:5: "And God saw that the wickedness of man was great in the earth, and that every imagination of the thoughts of his heart was only evil continually." He defines what type of thoughts are sins; in regard to God, ourselves and others. He gives directions on how to think and maintain good thoughts. He covers preventing bad thoughts and dealing with them when they do intrude. This puritan sermon is from the "Morning Exercise at Cripplegate" series. This edition includes an outline of the sermon and a biographical sketch of Stephen Charnock.
Paperback 8X5, 102 pages, ISBN 9781946145567
Stephen Charnock (1628–1680) was born at London, England. He was educated and converted at Emanuel college in Cambridge. He ministered a short time at Southwark. In 1649, he was a fellow, and then senior proctor, at New College in Oxford. In 1656 he ministered to the family of Sir Harry Cromwell of Ireland. Stephen Charnock spent years in non-public ministry. Toward the end of his life he ministered at Crosby-square with Thomas Watson.
---
Share this Product
---
More from this collection